XCMG's brand new 10 tons is on the market! 28-meter main boom, double winch!
Publication Date: 2022-12-15
For many initial start-up customers, it is very important to choose a "rich tool" with strong lifting capacity, rich configuration, and most importantly, reliable quality! Now XCMG's new 10-ton XCT10L4 is on the market, meeting your needs for entry-level small tonnage. You must not miss it this time!

XCT10L4 has a main boom of 28 meters, the main boom is made of high-strength structural steel, the maximum operating range is 24 meters, the maximum lifting capacity of the fully extended boom is 3.9t, the maximum lifting moment of the basic boom is 337kN.m, and the lifting performance is stronger!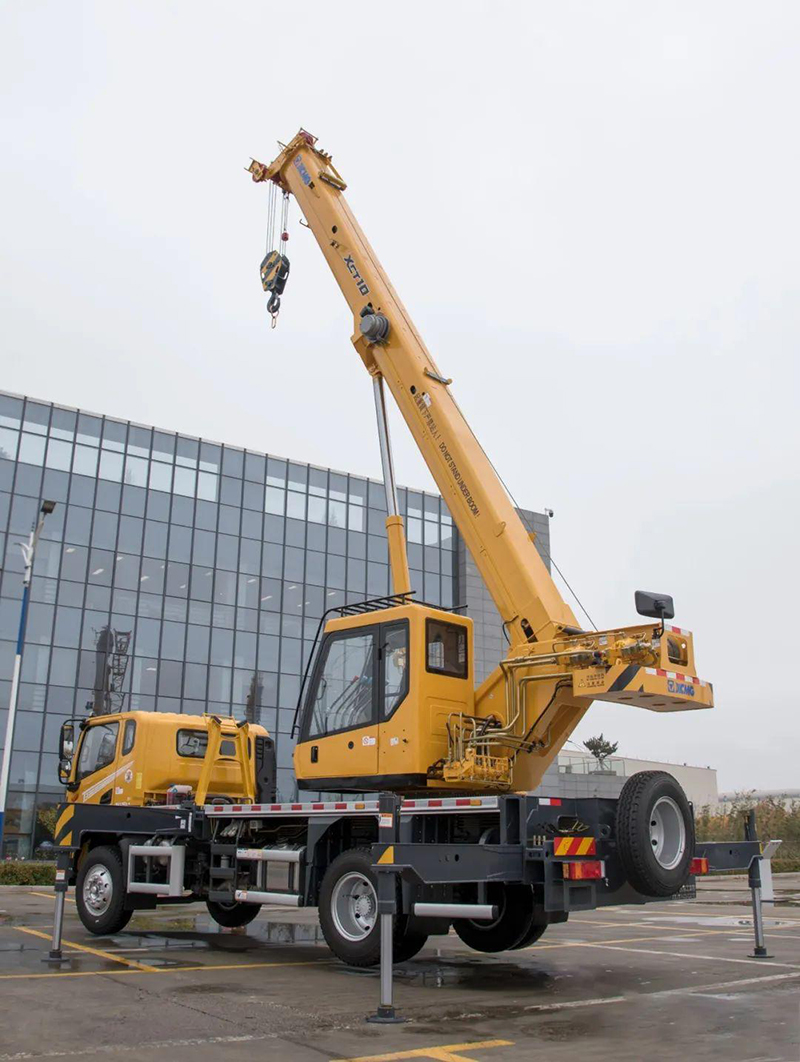 The hoisting business of small-tonnage models is concentrated in rural towns. The XCT10L4 is 3.25 meters high and has a small reach of the main arm. It can run on streets and alleys, allowing you to travel smoothly!

In terms of chassis, the two-axle GM chassis jointly developed by XCMG is adopted, and the quality is more stable. Powered by a 160-horsepower engine and a Shaanxi-gear eight-speed high-speed ratio gearbox, the user's use cost is lower and the power is stronger, which meets the driving needs of rural non-paved roads.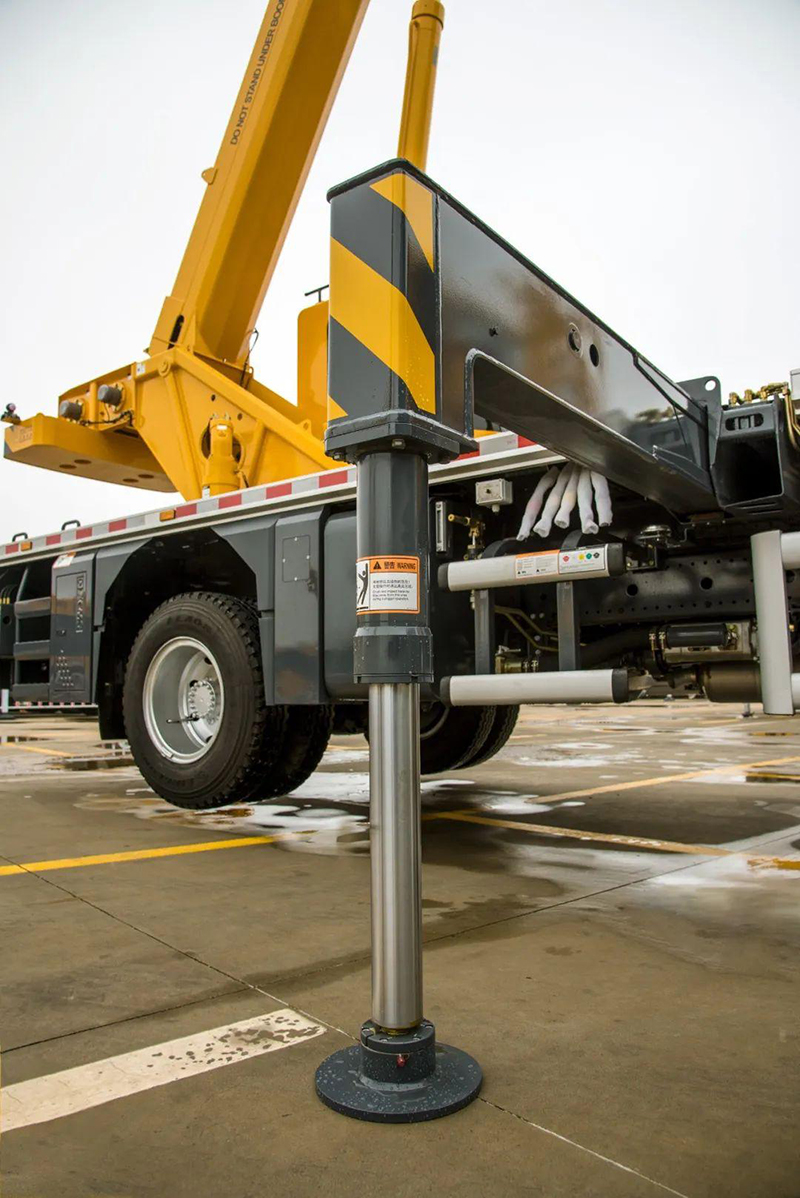 How can lightweight lifting work be done without auxiliary hooks? For the hook configuration that customers are very concerned about, XCMG will arrange it for all hanging friends! XCT10L4 is equipped with main and auxiliary double hoists as standard, the main hook has a maximum ratio of 6, the maximum single rope pulling force is 1.8t, and it is equipped with 10t and 1.5t hooks. It is easy to work for hanging trees, utility poles, loading and unloading steel, replacing billboards, etc. And fast.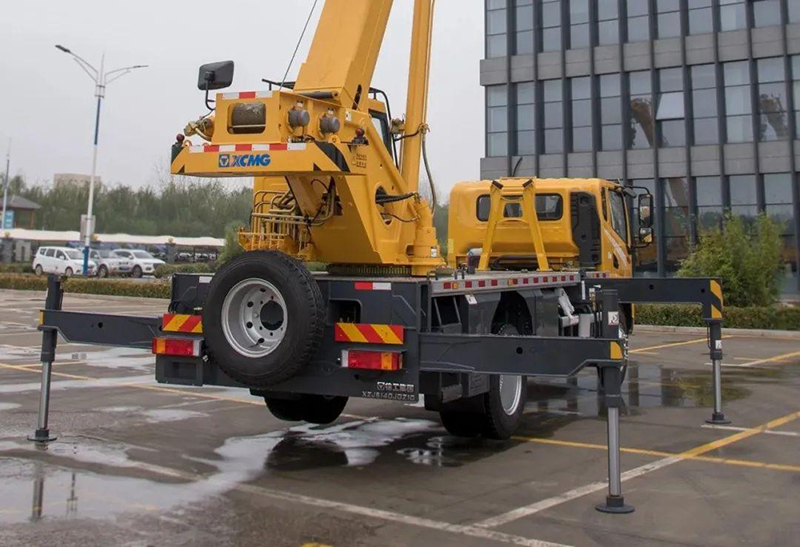 The boarding platform adopts aluminum alloy profile full-covering walking platform, the surface is flat and high-quality, and there is no pressure to place heavy objects such as sleepers, steel wire ropes; the second row of large-space sleepers is configured when getting out of the car, and air conditioning is standard, making driving more comfortable.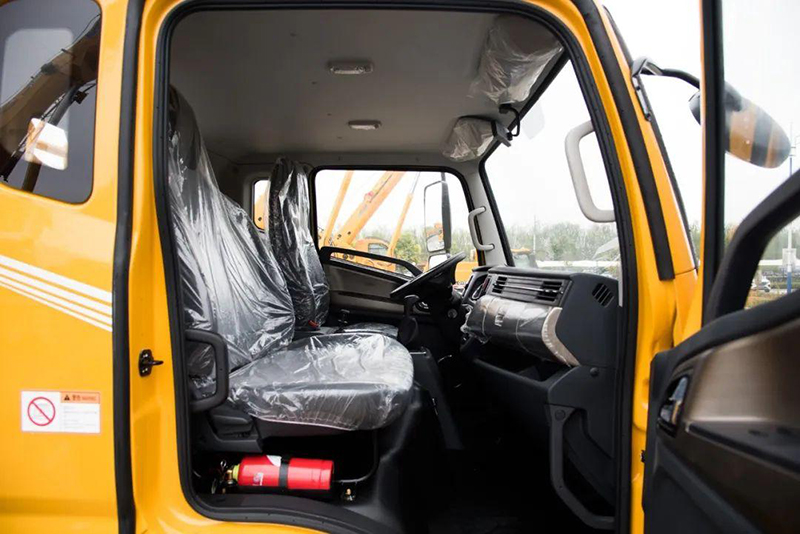 Such a brand-new 10-ton crane with XCMG quality is full of sincerity in all aspects of configuration, and I believe it will become a better choice for users!