XCMG truck-mounted cranes make Pengcheng full of autumn colors
Publication Date: 2022-11-21
In just half a day, during the lifting and lowering of the booms of three XCMG truck-mounted cranes, the sycamore trees on both sides of Hanyuan Avenue in front of the Xuzhou Olympic Stadium were removed, leaving the ground golden. This touch of gold in late autumn can be seen everywhere passing by on the streets, it is the colorfulness scattered in the sky, full of hope and power of urban construction.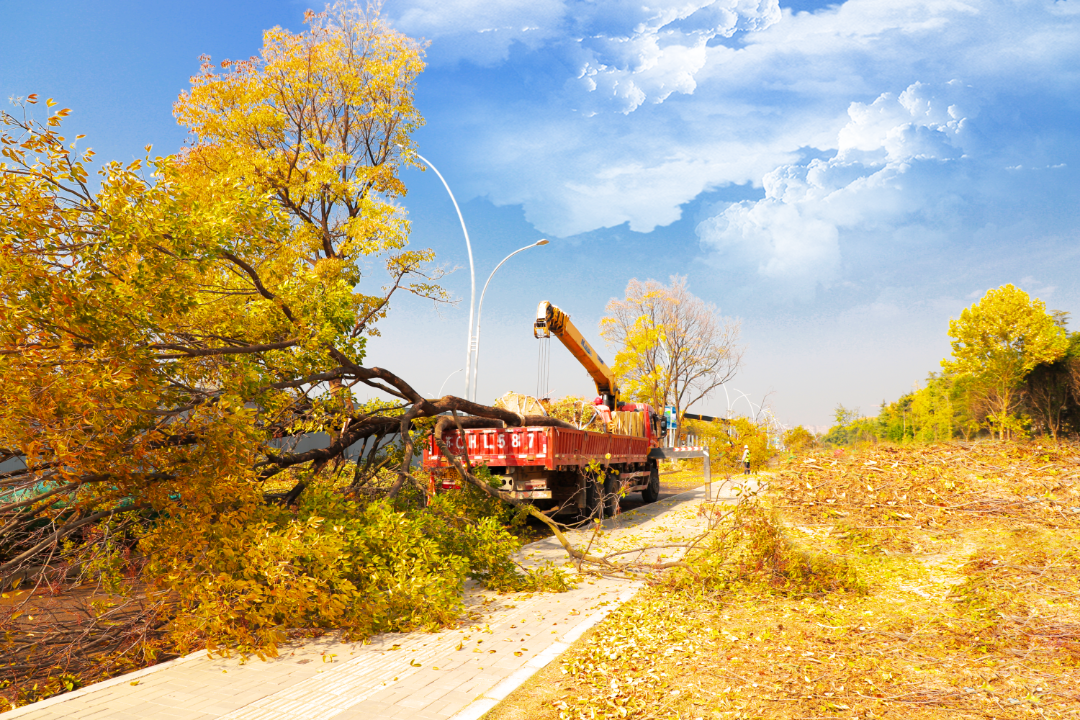 Hanyuan Avenue is a planning project of Xuzhou's "Second Ring Road, Eleven Roads and One Link" expressway system. After completion, it will greatly improve the traffic connection between the two northeastern regions of the city and lead the rise of new values in the two major urban areas. This batch of XCMG M series truck-mounted crane equipment needs to relocate the trees on both sides of the original road to complete the initial preparations for the construction of the elevated Hanyuan Avenue.

As the "evergreen" product in XCMG's truck-mounted crane product pedigree, this batch of XCMG M-series truck-mounted cranes has been on the job for 6 years, and has been fighting in streets and alleys, construction sites, and elevated bridges all year round. The self-developed slewing and lifting winch There has never been any failure in the mechanism, which confirms XCMG's gold quality of "unbreakable".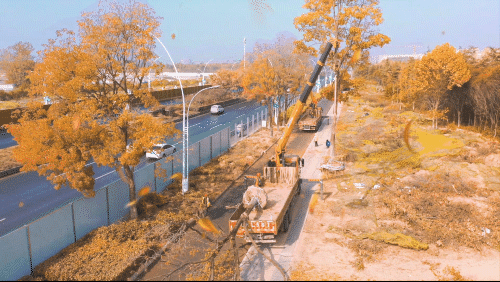 It can be seen at the scene that more than 10 large trees with a thick hug were lifted by their roots on the construction road, and slowly fell into the cargo box following the rotation and expansion of the arm body. Except for the golden leaves shaking from the treetops, neither the boom nor the trunk shook. It takes less than 10 minutes to hoist each tree, and only one person is required to complete the hoisting work.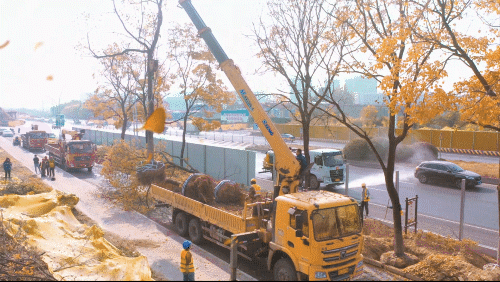 The urgent construction period not only tests the patience and carefulness of the hoisting personnel, but also tests the strong stability and micro-movement of the hoisting equipment.

With the side-by-side cooperation of three XCMG truck-mounted cranes, it took only half a day to complete the tree migration work on one side of the road, leaving yellow leaves all over the ground, decorating the city with a scene of late autumn.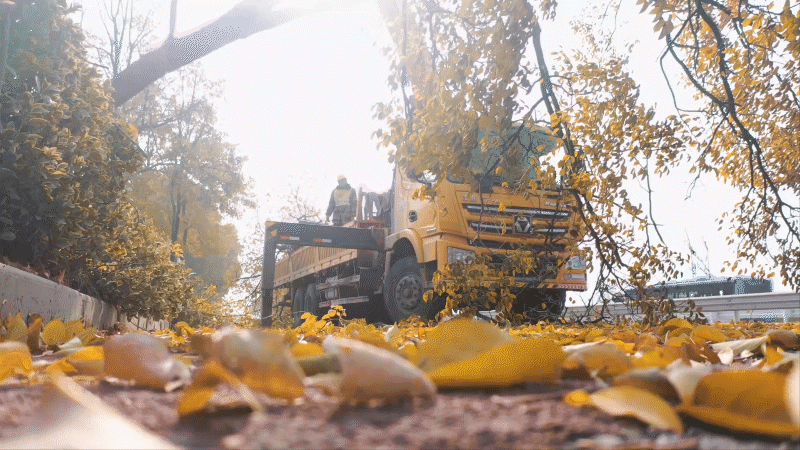 In recent years, XCMG's truck-mounted crane products have been further upgraded in terms of subdivision, functionality and light weight. In particular, the new generation of G series hot-selling products launched in the past two years has been widely recognized by the market. It is known as the "transportation small steel gun", and its busy figure can be seen in many major construction sites in the country.

Helping urban operation and precise construction, making the city more civilized and life better. With the rapid development of the national economy, more forward-looking research and development of special vehicle products will bring more accurate "urban operation solutions" to the emerging urban construction projects.