XCMG Electric Forklift | Making Material Handling More Efficient
Publication Date: 2023-07-14
In a modern production base, XCMG 3.5-ton electric forklifts are being loaded and unloaded in an orderly manner, which complements the clean and tidy factory area and contributes green power to the upgrading of on-site logistics.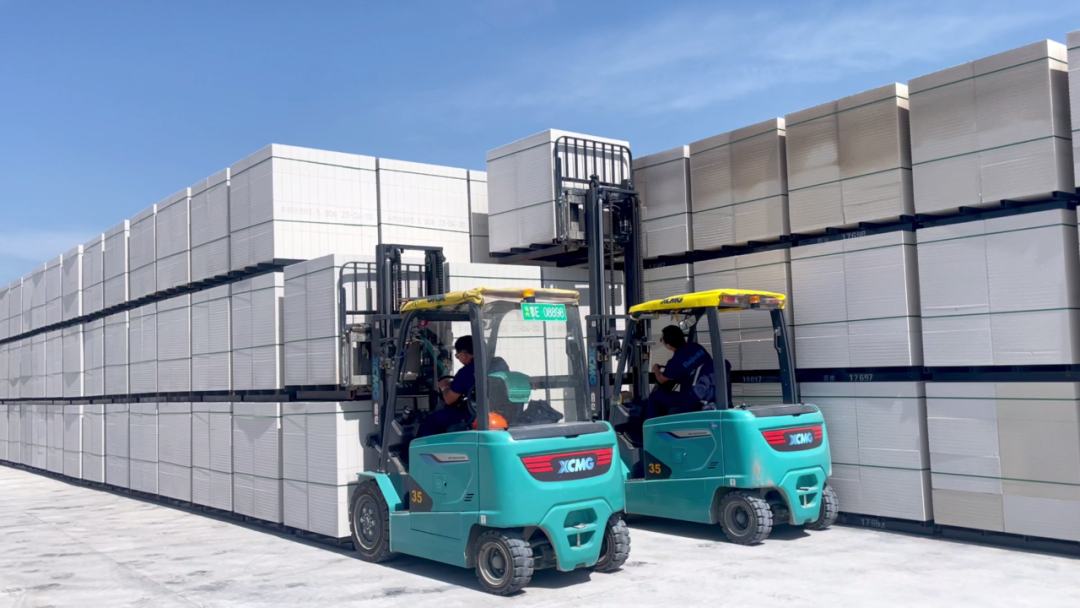 "Green and pollution-free is the first principle. We are currently using XCMG C-series electric forklifts. This time, we bought 3 more and are very satisfied with the results!" With their outstanding performance, XCMG's new energy equipment once again attracted customers.
Talking about why they trust XCMG so much, the person in charge of the company mentioned that we adhere to the "green and low-carbon" development concept, and XCMG forklifts also focus on the new energy segment and are at the forefront of the industry. The two sides coincide on this point.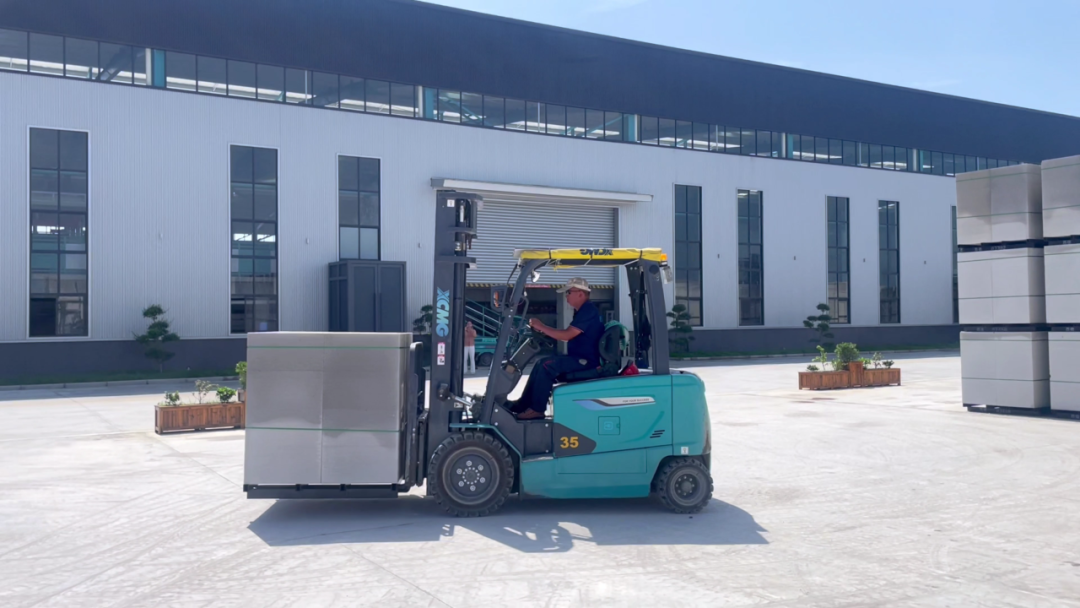 Leading the industry, the company has a fast production pace and busy deliveries. XCMG electric forklifts play an important role in product loading, unloading, transshipment, and stacking.

"The car works more than 10 hours a day, and it has accumulated more than 1,500 hours. It has never dropped the chain, and it is very reliable!" Speaking of this electric forklift, customers are full of love.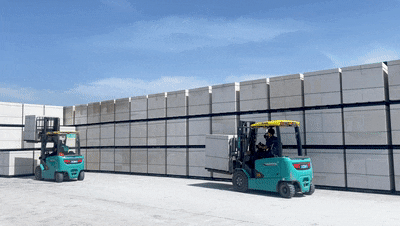 XCMG forklifts have mastered the core battery technology and are equipped with self-developed lithium batteries. The battery modules have gone through more than 20 extreme safety tests and can work normally in high and low temperature environments. Forklifts have a long battery life.

Considering the high-intensity working conditions on site, the whole vehicle is equipped with a high-power AC motor, which significantly improves the working efficiency, and high-quality components and structural parts ensure the stable output of the equipment for a long time. The heavy-duty drive axle is matched with high-fulcrum steering axle and reinforced mast to make the vehicle safer and more stable. It has a very high load-carrying capacity and can easily handle high-intensity and high-load material handling tasks on site.

The stacking height of finished products is usually about 3 meters. XCMG forklifts are equipped with OPS safety protection system and intelligent buffer function for mast lowering to protect the safety of personnel and goods.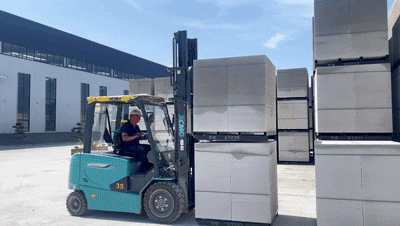 "It is very easy to use, the coordination of the car's movements, the sensitivity of the operation, and the comfort of the cab are all better, and it is not tiring to drive at all." The positive feedback from several operators made the person in charge of the company fall in love with XCMG even more.

In addition, XCMG forklifts also provide long-term warranty services for batteries and complete vehicles, and provide customers with one-stop after-sales services including regular maintenance and product training, so that XCMG forklift customers can rest assured in buying and using them.